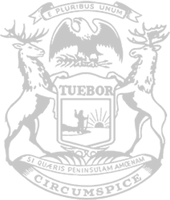 Rep. Wozniak introduces plan to help car accident victims continue to receive long-term care
Rep. Doug Wozniak, of Shelby Township, recently introduced a plan to help ensure long-term care patients who were involved in car accidents are not at risk of losing access to care facilities and supports.
The proposal reforms current law, which gradually installs a fee schedule limiting the amount medical providers can charge car accident victims for services up to 200 percent of Medicare rates. For procedures that are not coded under Medicare, those services are legally limited to 55 percent of the hospital charge master. This fee schedule could jeopardize the care offered at these facilities. 
"This legislation is essential to addressing the issue of fee schedule provisions, which would leave many patients with nowhere to turn, force providers to shut down, and majorly disrupt patients' care," said Rep. Wozniak. 
Wozniak's measure would make the fee schedule for post-acute care rehabilitation clinics equivalent to 200 percent of Medicare rates. 
"Michigan's reputation as having the costliest car insurance rates in the nation is long-standing," said Rep. Wozniak. "Although we have made great strides to reform our broken no-fault law, issues still need to be addressed, notably those related to post-acute rehab clinics, which many accident victims rely on for necessary services. I will continue to work ensure lower auto insurance costs for our residents, while making sure auto accident victims still have access to the world-class rehabilitation services." 
The current fee schedule does not make sense for rehabilitation clinics. Without the changes proposed through this resolution, the ability of these clinics to stay open and provide important services could be jeopardized. Additionally, if a patient's insurance were to lapse while getting treatment and they no longer could afford to pay for treatment out-of-pocket, they would have to apply for Medicaid, putting a greater burden on the system costing taxpayers millions of dollars.
House Bill 4486 now moves to the Committee on Insurance for consideration.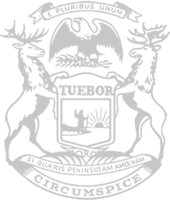 © 2009 - 2021 Michigan House Republicans. All Rights Reserved.
This site is protected by reCAPTCHA and the Google Privacy Policy and Terms of Service apply.