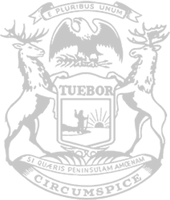 Rep. Wozniak urges federal investigation into governor's controversial nursing home policies
Rep. Doug Wozniak today is urging U.S. Attorney General Monty Wilkinson to investigate Gov. Gretchen Whitmer's COVID-related nursing home policies that allowed contagious coronavirus patients to be housed with elderly Michigan residents.
Rep. Wozniak earlier this week expressed disappointment with the way Whitmer and the Michigan Department of Health and Human Services handled nursing home hub and visitation policies throughout the past year.
"Earlier this week I highlighted Macomb County Prosecutor Peter Lucido's requests for an investigation into the governor's policies, which brought agreement from the U.S. Attorney for the Eastern District of Michigan but were denied by state Attorney General Nessel," said Rep. Wozniak. "It is unacceptable that our elected officials would rather play partisan politics than investigate serious offenses that have resulted in many deaths within our state's elderly and infirm populations."
Rep. Wozniak helped send a letter to Wilkinson that cites the issuing of a formal complaint against Gov. Whitmer's COVID-19 nursing home policies and requests an investigation be opened immediately.  The letter also mentions hush money recently paid to former state health director Robert Gordon during his abrupt departure, noting he issued many COVID-related health directives but must now remain silent due to the separation deal.
"I helped send the letter because I believe Michigander's have a right to know what role the former health director played in all of this, and because our constituents have a right to transparency," said Rep. Wozniak. "I urge the U.S. Attorney General to investigate these grievances as quickly as possible."
A copy of the letter is attached.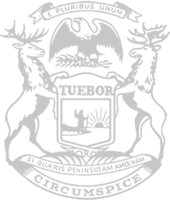 © 2009 - 2021 Michigan House Republicans. All Rights Reserved.
This site is protected by reCAPTCHA and the Google Privacy Policy and Terms of Service apply.