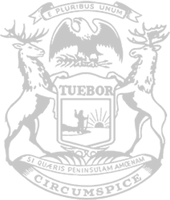 Rep. Wozniak votes in favor of election-reform legislation that Democratic members opposed
Rep. Doug Wozniak voted in favor of election reform legislation that was reported out of committee earlier this week. He and his fellow members of the House Judiciary Committee heard testimony on House Bills 4132 and 4133 before voting favorably on the question of sending to the full chamber for consideration. 
"Passing these bills is a crucial step in enhancing election integrity in Michigan," said Rep. Wozniak. "Those who would seek to tamper with our election process must know that there will be serious consequences to their actions, and Michigan voters must trust that their votes matter and will be protected."
The legislative package would make it a felony to knowingly: complete and submit an absentee ballot application under the name and personal identification information of another person; complete and submit an absentee ballot application with the intent of obtaining multiple absentee ballots; and to submit an absentee ballot containing false information or a forged signature.
The legislation received the support of the Secretary of State's office, as well as the Michigan Farm Bureau, while Democrat members of the House Judiciary Committee voted in opposition.
"The fact that my colleagues from across the aisle voted against this package seems to be more about politics and partisanship than good public policy," said Wozniak. "As elected representatives of the people, we should all want our elections processes as strong, free and fair as possible. This is not a partisan issue, and I urge my Democrat colleagues to reconsider their views on these important bills when it comes before them in the House chamber."
The package also includes other bills approved by the House, on a bipartisan basis, that would require the Secretary of State to publish a list on its website of local clerks who are not up to date with their required continuing education or training, and allow a city or township to expand the size of its election precincts to account for the drop-off in the number of people voting in person, among other measures.
Following passage from the House Judiciary Committee, HBs 4132-33 have been forwarded on to the House floor for consideration by the full body.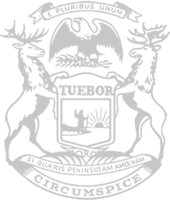 © 2009 - 2021 Michigan House Republicans. All Rights Reserved.
This site is protected by reCAPTCHA and the Google Privacy Policy and Terms of Service apply.